Emily Lemieux - Exceptional Service, Effective Results


"I met Emily in Yoga and later found that she was an agent. My wife and I decided to buy a new home and also sell our home. With Emily looking for a new home was a breeze. She instantly got a good sense of what we wanted and found us great listings that were a match for what we wanted. We managed to find the home of our dreams in less than two weeks. Being a first time home seller, Emily took all the worries out of putting our house on the market. She did a lot of research on the market trends in our area from the pre-listing market comparisons to the wonderful write up and photos Emily took of our home to highlight it for sale, my wife and I could not have been happier! We had an offer on our house within 24 hours! She is someone who is not afraid to go the extra mile to get the job done! We would highly recommend her to anyone wanting a stress-free, no worries buying or selling experience!" - Bob B.


"I don't even know where to start. A friend had just worked with Emily and told me that I had to get in touch with her, that was the best decision I made! I was a first time home buyer and had no idea what I was doing. Emily took me under her wing and walked me through step by step. Once she had my wish list she went right to work and in only a very short amount of time she found me the perfect house I was looking for. Emily is great to communicate with and always responds quickly to any question you have. I would HIGHLY recommend Emily to anyone that is looking for a home, you will not be disappointed!" - Mike T.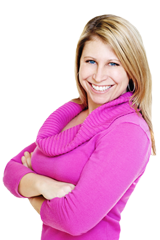 Emily Lemieux
REALTOR-Associate

(407) 921-8751
send me an email